What do you know about Ayurveda? The first thing you need to know about this ancient medicine is that it has been successfully used to deal with all kind of diseases in natural methods. There's no illness that cannot be cured by Ayurveda. It utilizes herbs, oils, purgative and laxative therapies. It has a separate section for surgical interventions.
Developed more than 5,000 years ago in India, today this medicine is well known on every continent. And its methods Purvakarma and Panchakarma have been recognized by the World Health Organization (WHO) as a traditional system of medicine.
You can take advantage of these methods in Ayurveda Clinic Bansko which is the first Indian center in Bulgaria to apply Ayurveda treatment. It combines full body detoxification, rejuvenation and embellishment.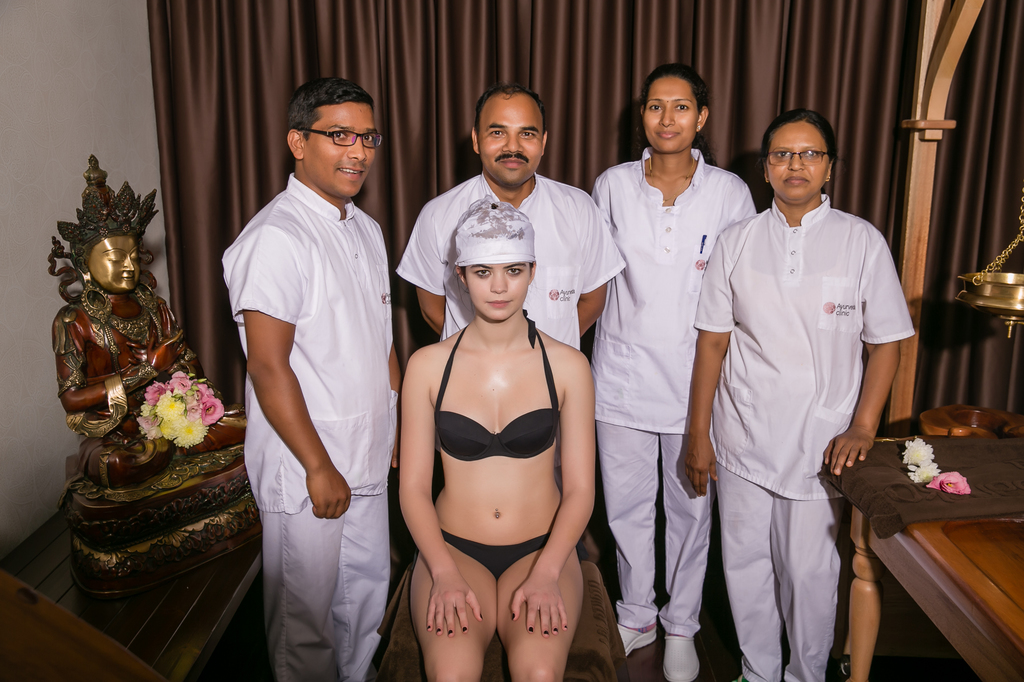 Ayurveda is a large system, way to understand the world and the human being. Prove of that is the direct link to yoga practices. Its therapeutic procedures for body purification come in a complex combination of diets, exercises, rest, yoga, meditation.
All of that is prescribed by the Ayurveda physician to each patient individually according to his specific condition and body. What's good for one is not always good for others and should not be half-done. The personal treatment plan is appointed after the medical examination and diagnostics are complete.
Thanks to the diagnostics the Ayurveda specialist will not only determine the status of patient's current illness but he can also foresee any imminent diseases whose symptoms have not been revealed yet. That's made possible by examining the energy imbalances of the patient.
The medical staff in Ayurveda Clinic in Bansko is highly qualified. Dr. Mahesh Garzhe is a licensed Ayurvedic guru with 14 years of practical experience. He is certified to use 400 different types of herbs, personally selected by him for clinic's reserves. The therapists are also licensed experts in their field – with more than 12 years of experience.
The healing courses in the clinic vary from one week to 10 days, two weeks or 21 days. If you are in good health but want a preventive body purification or only have symptoms of the forthcoming disease Dr. Garzhe recommends the week-long course. The rest depend on the stage of the disease. In severe cases treatment may be longer.
As already mentioned, the treatment covers many levels. Purvakarama and Panchakarma cleanse the body out of toxins accumulated by unhealthy lifestyle – unbalanced diet, harmful regime of work and rest, etc.
The organism is freed from toxins, heavy metals, free radicals which interfere in a bad way with our functions set by nature. This is also combined with Ayurvedic nutrition, yoga, meditation.
Purvakarma is a series of external procedures – massages and rubbing of herbs and oils, various thermal treatments. All of this prepares the body for Panchakarma – the internal cleansing by laxatives and purgative therapies.
The nutrition in Ayurveda shows that this medicine is a part of a complete system which sums up the wisdom of the ancient Indians. For example, the food must be prepared in good spirits, with bright thoughts, because it's very important to provide positive energy to the body. Furthermore, it's no longer useful if it's not tasty or if it's consumed later than 3 hours after preparation, even if it's made with bio products.
With the individual plan prescribed by your doctor in Ayurveda Clinic in Bansko you will actually see a pattern to keep your health stable. Personal motivation is enhanced by lectures.
Well, that's it. Make your appointment at Ayurveda Clinic in Bansko where you will be healed and rejuvenated, and any diseases will be kept away from you!