Natural treatment of diarrhea 
Like everything else, Ayurveda treats diarrhea in a natural way. Regardless of whether the stomach disorder is caused by viruses and bacteria that have developed into consumed contaminated food, whether it is from pest insects that appeared in the gastrointestinal bacterial environment or drugs such as antibiotics have destroyed also useful for the processing of food bacteria, Ayurveda activates the body so that it deals with it on its own.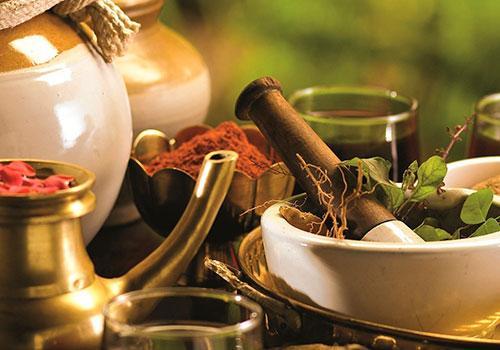 This is achieved by stimulating the digestive fire for optimal food degradation so that the body can normally digest the beneficial and dispose of the harmful substances. Drugs to artificially stop the disorder are not used because they usually cause changes that cause other disorders.
In addition, the body is left with frequent bowel movements and the loose stools to purify as much as possible from the altered intestinal environment that caused the disorder. In case of diarrhea, intake of liquids is increased primarily to avoid dehydration, which to a certain degree can become life-threatening. It is recommended to consume mainly water, but fresh fruit juices, tea and light soups are also allowed.
Ginger is among the main herbal remedies used by Ayurveda to treat diarrhea. Its most important effect here is that it activates intestinal muscles for the movement of intestinal contents, which facilitates the disposal of waste products.
It can be used in raw form, in potions with other ingredients or as tea. A raw ginger slice is chewed before a meal. You can also take ginger powder and nutmeg – a quarter of a teaspoon of both mixed with Ghee and one teaspoon of unrefined sugar; it is taken three times a day for two or three days.
There are a number of teas that work well for digestion. Green tea, for example, stimulates the formation of gastric juices, which facilitates digestion, acts against inflammation and gas formation. Three glasses a day are usually enough. A cup of thyme before bedtime is also useful in case of diarrhea, it is also recommended to have common balm, chamomile, anise, and others.
Useful foods to prevent and treat diarrhea
Diarrhea is caused by digestive disorders , which are often due to the consumption of inappropriate food or food in incorrect combinations. Thus, proper nutrition in Ayurveda serves also as a precaution, and as a treatment when the health problem occurs due to not respecting the rules.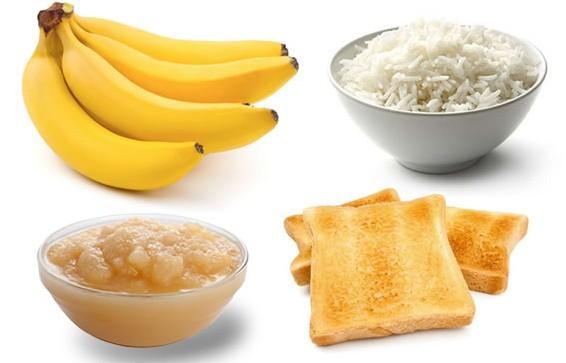 In cases of diarrhea, it is useful to eat bananas and apples. Bananas are easily digested and can be eaten without processing, but the apples must be peeled, slightly boiled and made in puree. The benefit of bananas and apple puree is that they contain fibers which support the activity of the intestinal tract. In cases of diarrhea, you can also eat yogurt, and a little white cheese with toasted bread, other dairy products are not recommended. With its pro-biotic action, yogurt maintains bacterial balance and bowel activity.
White rice is also recommended in case of diarrhea. It is easy to digest and contains starch, which serves to feed beneficial bacteria in the intestinal tract. The same goes for potatoes. Of course, they should also be eaten in pure form, with no fat that will irritate the intestines. Meats are, in principle, heavy foods that burden digestion and are not recommended in case of diarrhea. However, boiled chicken can be eaten, which is relatively easy to digest and delivers a number of beneficial substances. Also, spices or greasy additives are not recommended here. For bread, it is good to be toasted and not whole grain. It is also recommended to be of wheat. Also useful are blueberries – dried or as tea that reduce inflammation, their action is antibacterial and they are rich in antioxidants.