Hello!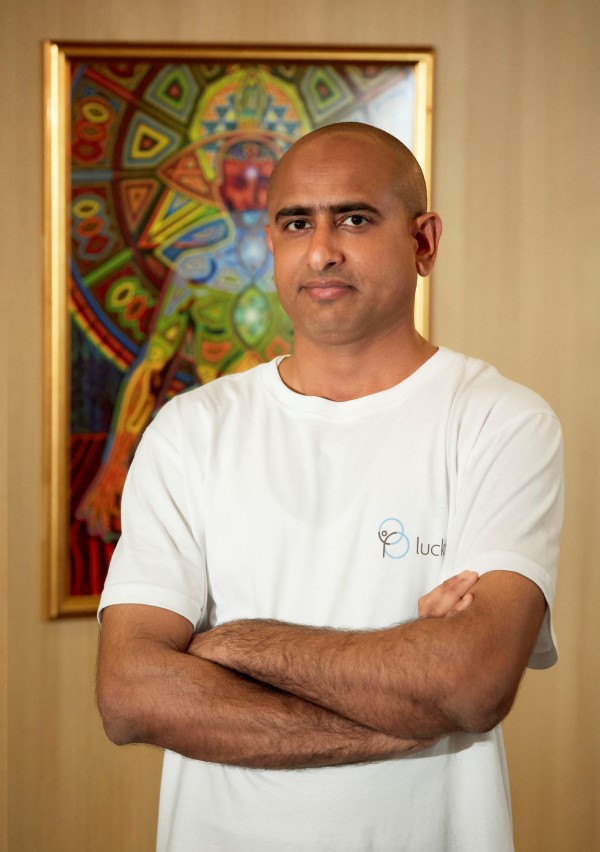 1. Tell us more about yourself. Who are you?
Hello. I am Kamal Kishor. I am a Yoga instructor.
===================================================
2. How did you get into Ayurveda?
It is a very Interesting story. I have been following Ayurveda as a way of life since my childhood, and I use it to heal myself, increase my vitality, and nourish my mind through food, diet and medicine. Ayurveda and Yoga are sister sciences. Ayurveda has helped me to relax and remain calm in daily life struggles as well as to connect with the SELF from my childhood days until present.
===================================================
3. How did Ayurveda change your life? What happened?  
Prana, also known as the life force or vital energy, is a common link between Ayurveda and Yoga. Ayurveda heals the physical body of the individual and if coupled with Yoga, leads to the evolutionary transformation of Prana. Ayurveda helps to develop control of the senses, which is a basic concept of Yama/Niyama mentioned in Yoga. Ayurveda helps me to deal nicely with the daily stress of life through food, diet and medicine.
I suffered from certain health issues in my childhood. I had mostly cough problems and low immunity. My parents adopted Yoga with an Ayurvedic lifestyle following the advice of their spiritual Master. At the Yoga Sannyasa training in Munger, Bihar (India), Guru Ji offered a combination of Yoga with Ayurveda to heal/treat the body, mind and soul. Ayurveda is the Prana of Yoga.
I injured my calf in a road accident on 26 December 2016. I recovered fast thanks to Ayurvedic medicine and diet combined with Yogic practices. Indeed, it was something of a miraculous healing and the doctors were surprised by it. I will always be grateful to Yoga and Ayurveda for bringing me back on my feet.
===================================================
4. How would you describe the Ayurvedic doshas to a beginner?
Yoga and Ayurveda believe in and work on the five sheaths of the body, i.e. the Physical, Vital, Mental, Intellectual and Blissful bodies. Vata, Pitta and Kapha, the three stages of the physical body as per Ayurveda represent the three stages of mind as per Yoga in the form of Tamas, Rajas and Sattwa.
Yoga and Ayurveda describe the understanding that everything in existence is composed of five elements, i.e. Earth, Water, Fire, Air and Ether (Space). The concept of Ayurveda is based on the triad of Vata, Pitta and Kapha. We can discover self-healing through understanding the unique configuration of the doshas in our body. We can harmonize the flow of energy in Kundalini through balancing Vata, Pitta and Kapha by means of Ayurvedic diet and medicine.
===================================================
5. Can you explain the Ayurvedic dietary rules in simple terms?
Eat at consistent times with a disciplined, calm mind. Food should be fresh, as well as warm or room temperature.
Eat in a clean, calm and comfortable place.
Take in the right quantity of food. 50% of the stomach should be filled with nutritional food, 25% with water, and the remaining 25% should remain empty to be occupied by air.
Avoid incompatible foods.
Be physically and mentally present while eating. The mind should relax, and you should be happy and grateful.
While eating, we should chew the food until it is converted into liquid and mixed generously with saliva. We should drink lukewarm water slowly until the saliva mixes up with the water.
Take dinner before sunset or two hours before sleep.
Sit in Vajrasana for 10 minutes shortly after finishing your meal and activate the flow of breathing in the right nostril.
===================================================
6. Any final words?
We should be grateful to Ayurveda and Yoga, which help us to nourish our health and attain peace and a relaxed mind. We should follow the Ayurvedic and Yogic lifestyle.