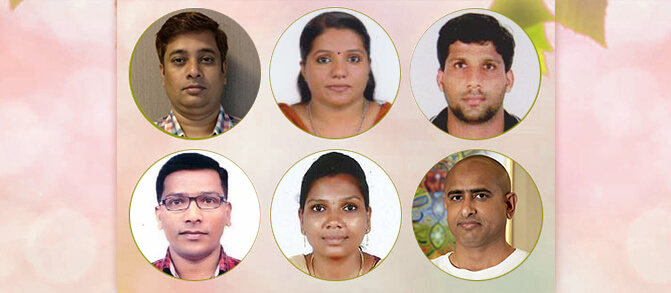 Ayurvedic therapist Vilas Narayana Mangale
Ayurvedic therapist Vilas Narayana Mangale: Masters in Panchakarma medicine. He has graduated from one of the most prestigious schools of Ayurveda- "Arsha Yoga Vedyappetham Coimbatore".
Certificate:
Vilas Narayana Mangale Doctor's Certificate from Arsha Yoga Vedyappetham Coimbatore – http://www.arshayoga.com/
Work experience: Mr. Vilas is an expert in the Ayurvedic Panchakarma procedures. He works as a teacher for the school he has graduated from. He has experience of 14 years in the field of Panchakarma. He is also an expert in the preparation of herbal medicines used especially for Panchakarma treatment. He prepares the herbal mixtures for Pnchakarma procedure according to your personal Dosha.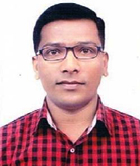 Ayurvedic therapist Dhanaji Maruti Dhokare
Education: He is a certified Ayurvedic Panchakarma therapist.
Work experience: He has 12 years' experience in Panchakarma therapy. He has worked for many renowned Ayurvedic institutions in India. He is an expert in different kinds of traditional Ayurvedic massages and therapies. He works for orthopedic surgeons in Pune, India. His main focus is Ayurvedic rehabilitation problems with the spine and joints.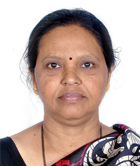 Therapist Rekha Sutar
 also has experience of 16 years in Panchakarma department.
She worked for many renowned ayurvedic institutions in Mumbai and Pune. She is a certified ayurvedic Panchakarma therapist. She is a specialist of conducting Panchakarma procedure for patients with heart diseases.