You can check out
our dayly Schedule here
Our team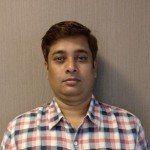 D-r Balaji Pavar
Doctor of Ayurvedic Medicine and Surgery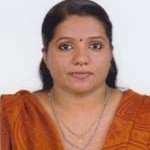 Ashly Vadapparambil Antony
Ayurvedic therapist

Dhanaji Maruti Dhokare
Ayurvedic therapist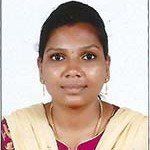 Jyothi Charamkandathil Rajan
Ayurvedic therapist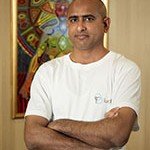 Kamal Kishor
yoga instructor
Аyurveda Clinic Bansko is the first Indian centre in Bulgaria combining environmentally friendly treatment by Ayurveda with a complete body detox using the methods Purvakarma and Panchakarma.
The final effect of the Ayurvedic therapies:
Helps with healing of all diseases ( for more serious diseases it is necessary  to come several times);
Assists with cleansing your body of toxins, pesticides and heavy metals;
Has an effect of beautification and rejuvenation
Provides help with weight reduction without loss of muscle mass;
body will balance the energy, your spirit will be free and mind – clear;
will be more energetic, relaxed and happy;
during the course our Indian doctor will consult you how to take care of yourself to be healthy.
As our guests for a period of 8/11/15/22/29 days (by your choice), you will be under constant care, which include:
daily medical examinations;
2 or 3 therapies a day with the best Indian therapeutic oils and herbs;
constant intake of decoction of herbs;
bio food prepared entirely to the requirements of Ayurveda and tailored to your specific body type (so-called Doshas – Pitta, Kapha and Vata);
time for rest, yoga and meditation;
Ayurveda Clinic now in Sofia.
Wellcome
The Ayurveda system for natural treatment, which has been practiced for more than 5000 years, is among the most ancient health sciences.
Purvakarma is a method in Ayurvedic medicine that prepares the body for its subsequent impact with Panchakarma.
Through Purvarakma, the toxins are released from the surface and deep tissues of the body and are gradually directed to the blood, and thus to the digestive system.
This is done by applying healing herbal powders and oils on the body, and complementing the process with sauna, hot compresses and thermal procedures.
Panchakarma is a therapeutic method in Ayurvedic medicine associated with profound internal effects aimed at removing toxins from a particular part of the body that has already been prepared for detoxification through Purvakarma.
Metabolism and physiological processes are corrected as the body is released from heavy metals, residual metabolites, non-degraded food residues, radioactive agents, free radicals, or any other toxic substances.
This results in improved digestion and cell functions, as well as enhanced general health.
Purvakarma and Panchakarma are two interrelated therapies based on which Ayurvedic medicine achieves its strong healing effect.
According to our Indian doctor, the best results for improving your health as well as the way you look are achieved by combining Ayurveda's original curative methods with detoxification procedures: the above-mentioned therapies of Purvakarma and Panchakarma, in keeping with Ayurvedic dietary rules.
Ayurvedic treatments are conducted in aparthotel Lucky Bansko SPA & Relax ***** from March 22 to November 29, 2019 (except August).
Ayurvedic treatment is applied extremely successful for children.