Care for babies and children
In the tradition of Ayurveda there is a special section dedicated to the care of babies and children, as well as the various diseases characteristic of this age.
It is called Bala Chikitsa and is an analogue of pediatrics in conventional medicine.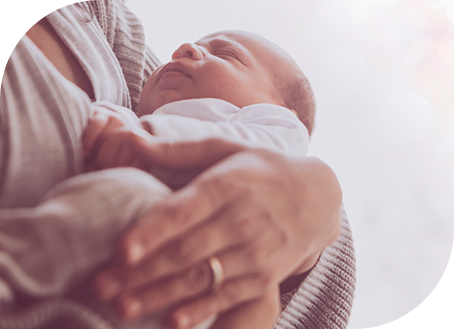 What health conditions in children can be influenced by Ayurvedic medicine?
Bala Chikitsa treats common problems in babies and children with natural herbs and massage oils:
Spices such as cumin, cardamom and cinnamon are used to improve digestion of the babies.
Frequent colds and viral infections are reduced with the help of herbs Brahmi or Dasamoola, which boost immunity.

Ayurvedic refined gold, as well as the herbs Aswagandha and Brahmi, are used to stimulate mental development and improve brain function in babies.
Conditions such as gas retention (flatulence), lactose intolerance, constipation and urinary retention are also affected by the listed spices
The development of bones and muscles in early childhood is stimulated with the help of the herb Lakasha.

Regular massage with herbal oil is suitable for strengthening the general health of children under 1 year of age.
Commonly used Ayurvedic herbal products for infants and children
No.
1
2
3
4
5
6
7
8
9
10
11
12
Improves growth and overall body tone
Increases weight and strengthens the functions of the lungs and heart
Improves digestion, reduces colic and increased stomach acidity
Massage oil that increases bone strength and growth
Massage oil that increases muscle strength
Massage oil that increases bone strength and growth
Massage oil, which increases bone strength and growth, strengthens muscles
Corrects digestive disorders
Reduces allergic reactions of all kinds
Removes parasites and worms
Massage oil for coughs and sinus problems
Strengthens the immunity of babies and children
Here you can make
your reservation