In Ayurveda, the role of aperitif is to improve digestion and to stimulate appetite.
Aperitifs are served before the main course.
The most popular lunch aperitif in Ayurveda is a sip of water, followed by a piece of ginger dipped in lemon juice and about 2 grams of rock salt.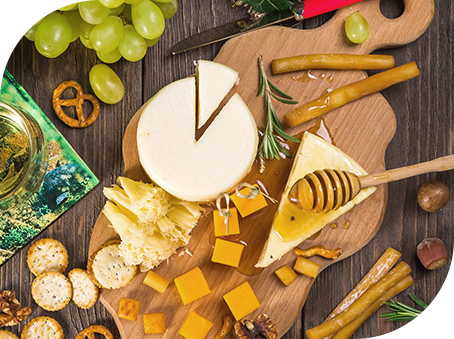 Other recipes that Ayurveda recommends for starting the meal are:
Fresh vegetable soup – green lemon, spices and coriander.
Rasam – boiled tomatoes flavored with mustard, red hot pepper, cumin seeds or other spices.
Mung bean sprouts – sprouts, boiled and spiced
Vegetable broth – ready made broth or boiled vegetables with spices.
Mango papad – mango pulp mixed with sugar, dried in the sun.
Anarsa – jaggery, rice, poppy seeds and ghee.
Banana chips – sliced banana, seasoned with turmeric and salt and fried in oil.
Products suitable for aperitif
Spices and herbs that can be used in various combinations to prepare aperitifs that increase appetite are:
Coriander

Dry g

inger powder

A

safoetida

Black pepper
Cinnamon

Curry leaves

Fenugreek seeds

Garlic
Kokam

Mint

Cumin seeds

 Holy basil
Saffron

Tamarind

Carom (Ajwin)

Dry chilli
You can combine the ingredients up to your taste, to create your own version of an aperitif that improves appetite and metabolism.
Here you can make
your reservation